HOME

Cable Tuggers and Pullers:
An electrical cable puller is a vital tool for any electrician, but is often left to the last minute to purchase, as news of an important upcoming cable pulling requirement is seldom announced in advance.
Having a cable puller readily available will allow you to win the next job, while your competitors scramble to buy one. Over the past few years cable pulling equipment has evolved from heavy and bulky machines that required lots of manpower (just to unload off a truck bed) to lightweight, efficient and powerful wire pulling devices that require only one person to set up and operate.
PRICE - PERFORMANCE - POWER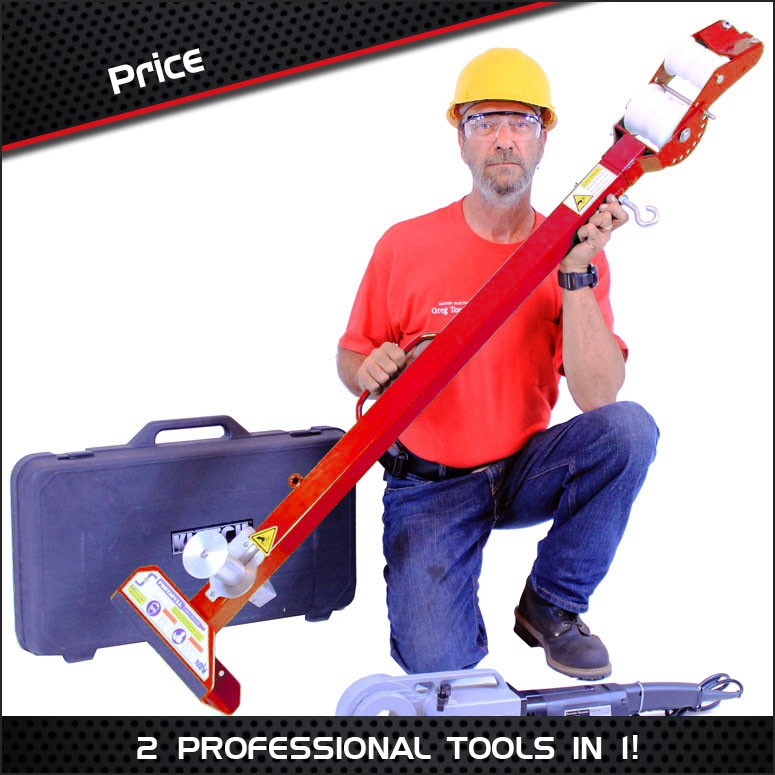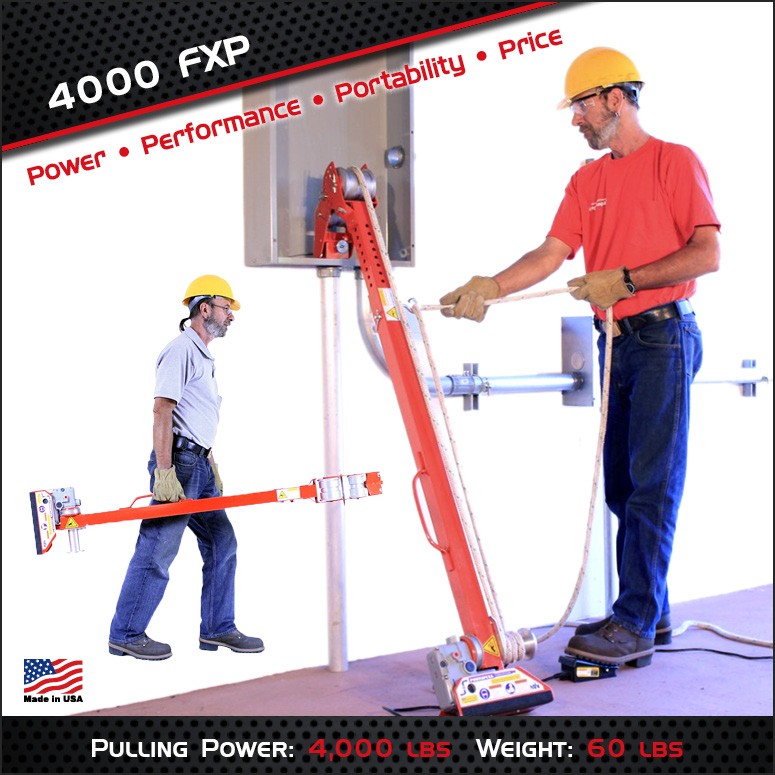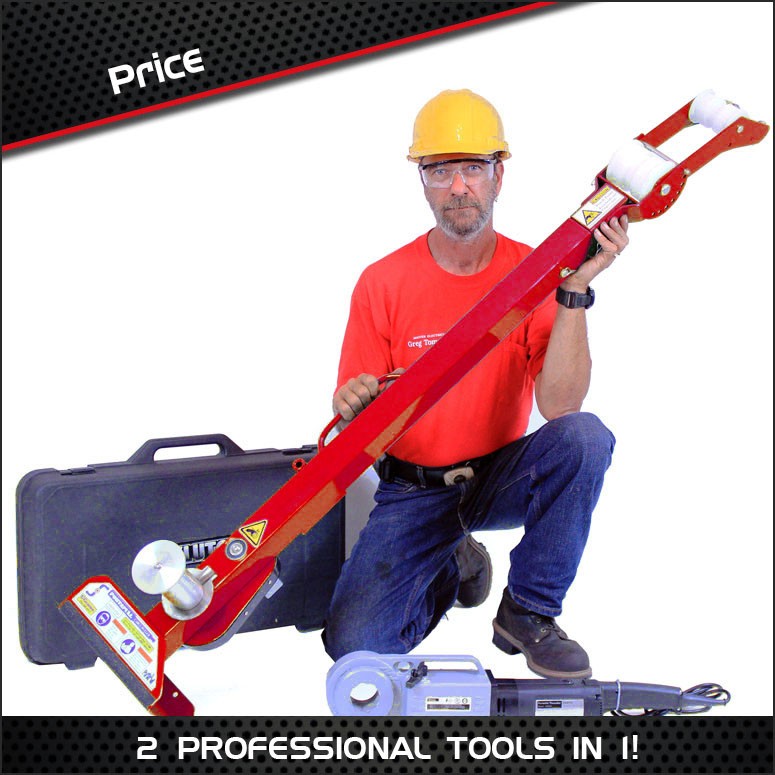 Journeyman 3500 lb Tugger FXP-4000 lb Tugger Master 6000 lb Tugger
Click here for the 3500 lb puller
Click here for the 4000 lb puller
Click here for the 6000 lb puller
_________________________________________________________________________________________________________
CABLE RODDERS and CONTINIOUS RODALONGS
Cable Rodders are an important part of any electricians tool kit. "Fishing Wires" beyond the 250 ft hand held fish tape length requires specialized tools. But doesn't have to be expensive, here are two light weight and portable Rodders.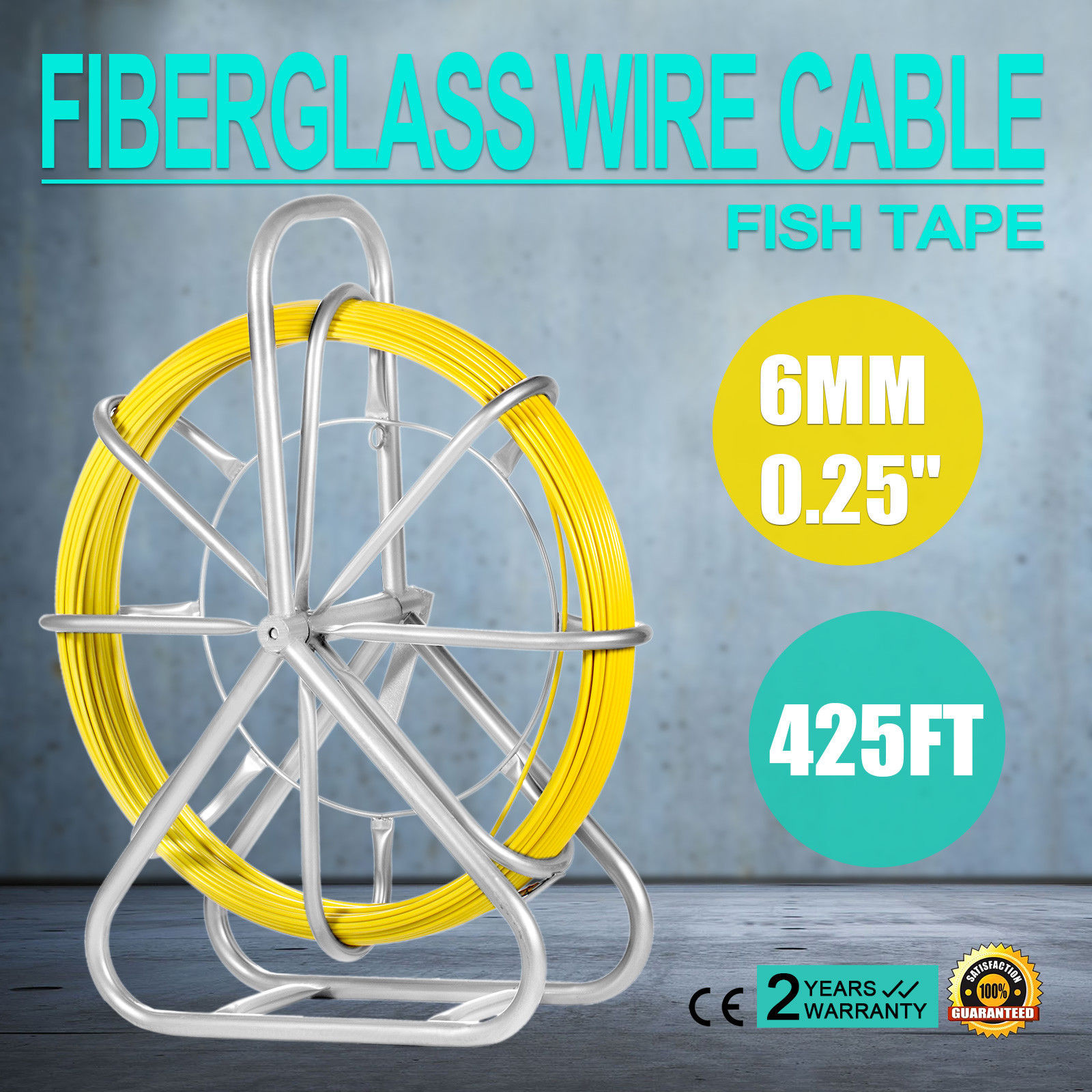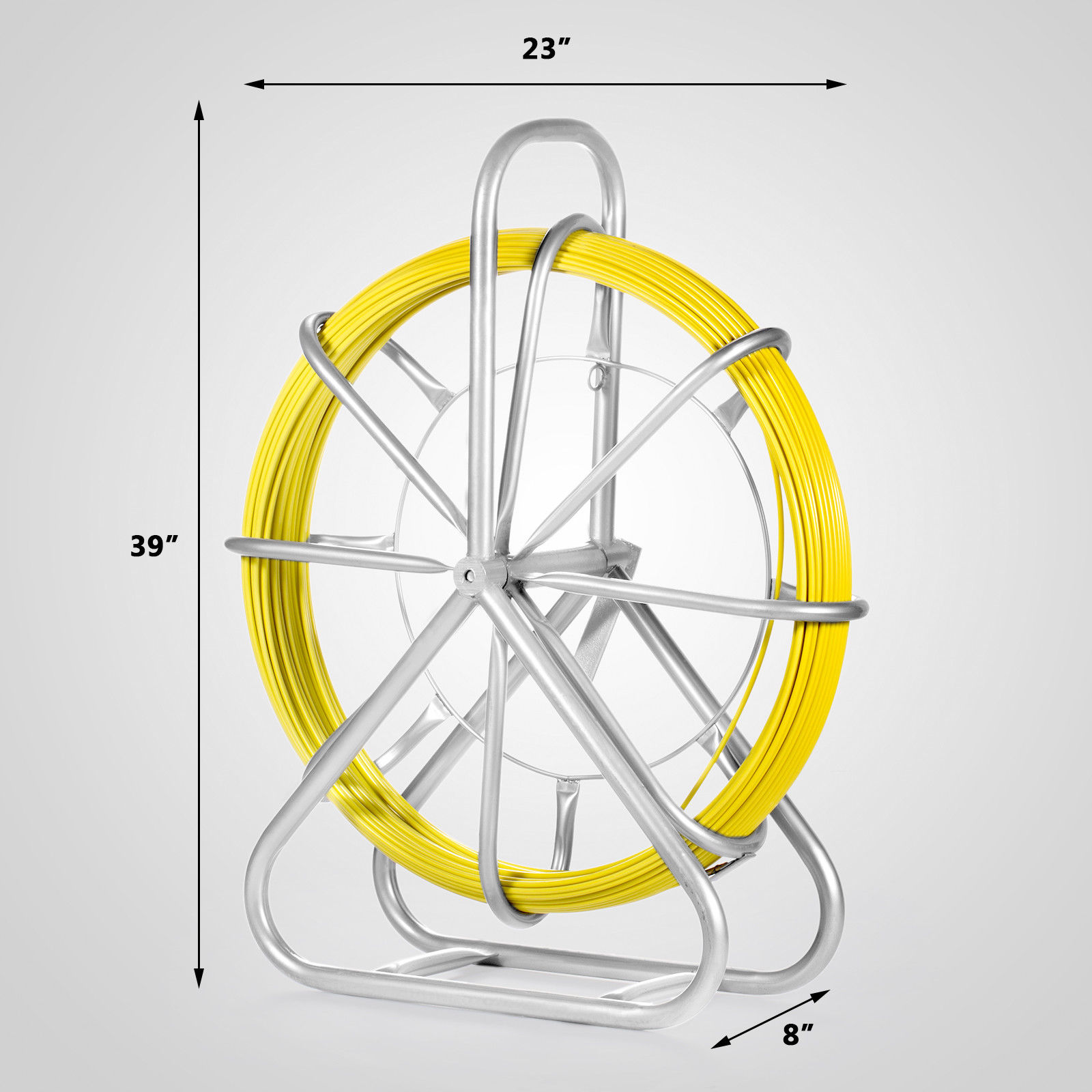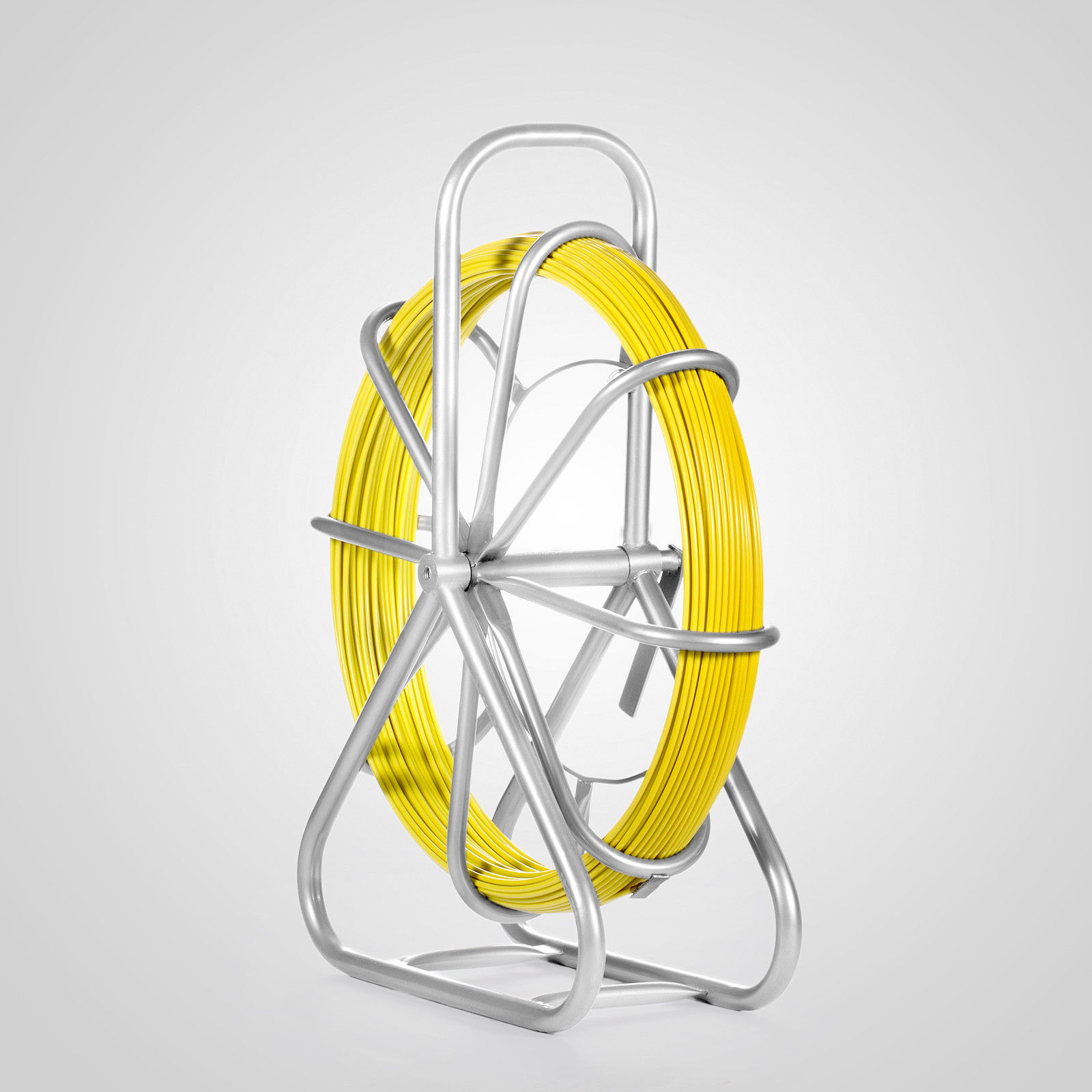 This is a 425 ft 6 mm (0.25 inch) rodder to help reach those extended distances. The bullet tip has a small hole to allow pulling string to be attached. It weighs only 20 lbs, making it portable for any Electrical and Datacomm application. Not a good idea to pull heavy wire through conduits with wires attached to just the "bullet tip" Hand pulling is a better idea
425 ft Rodalong $399.00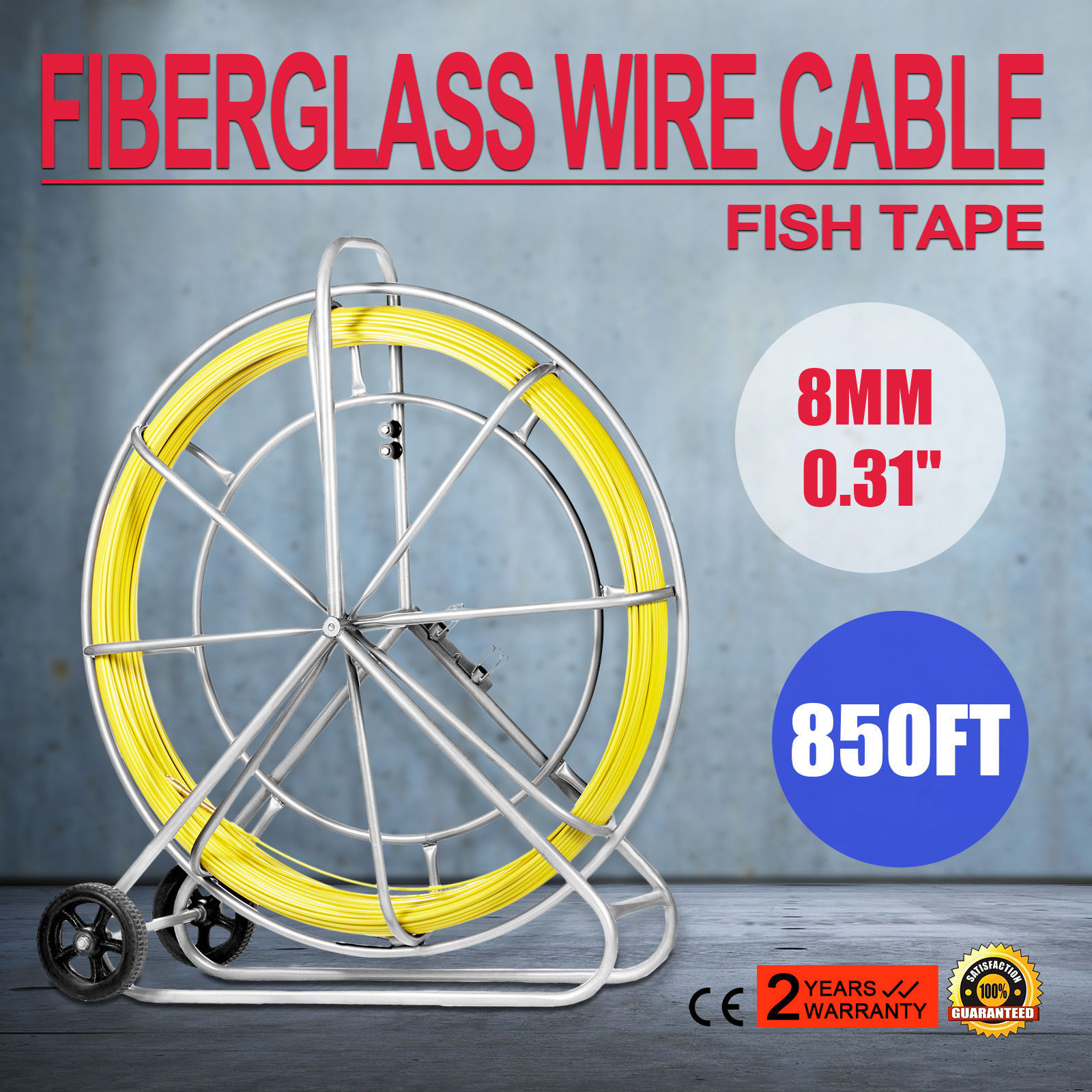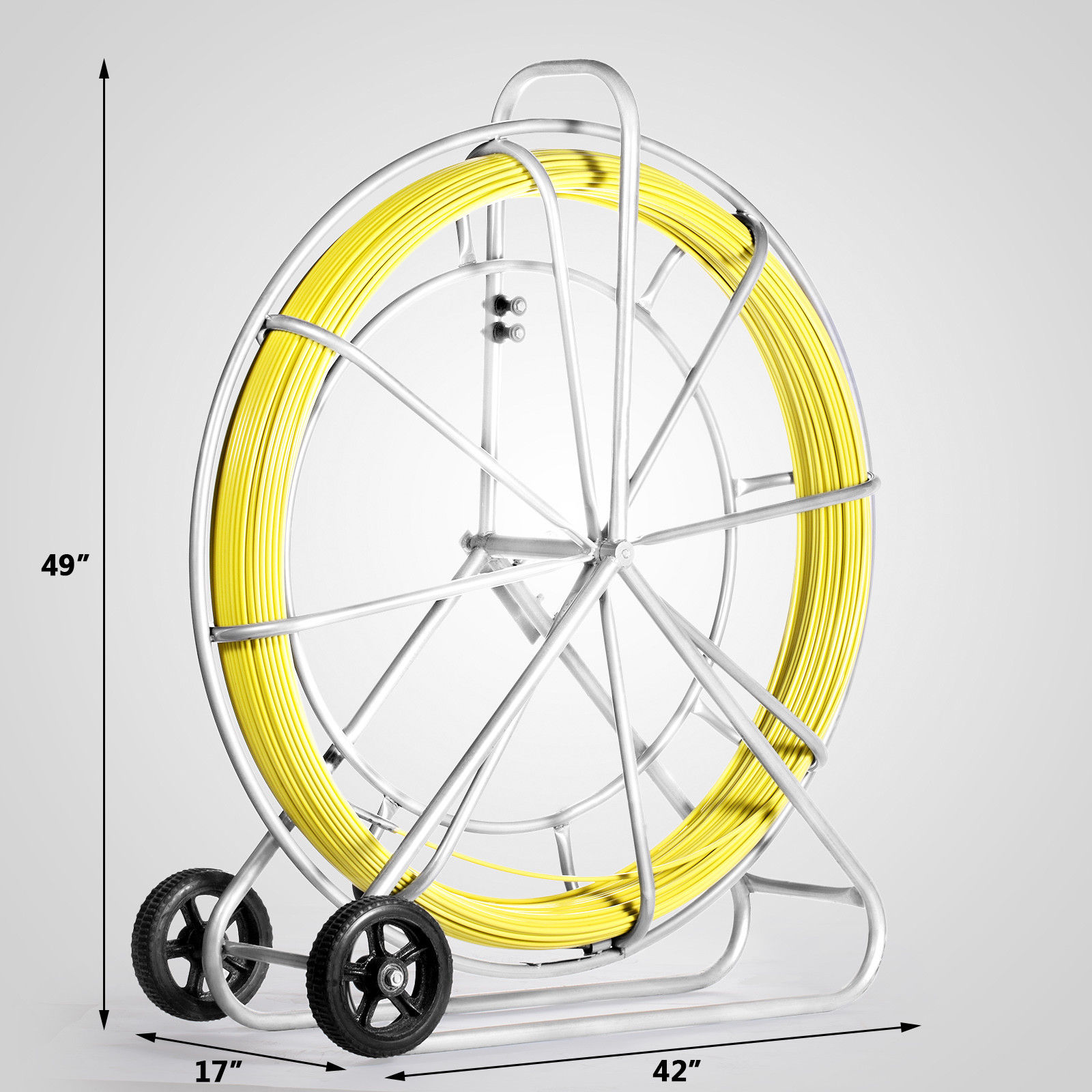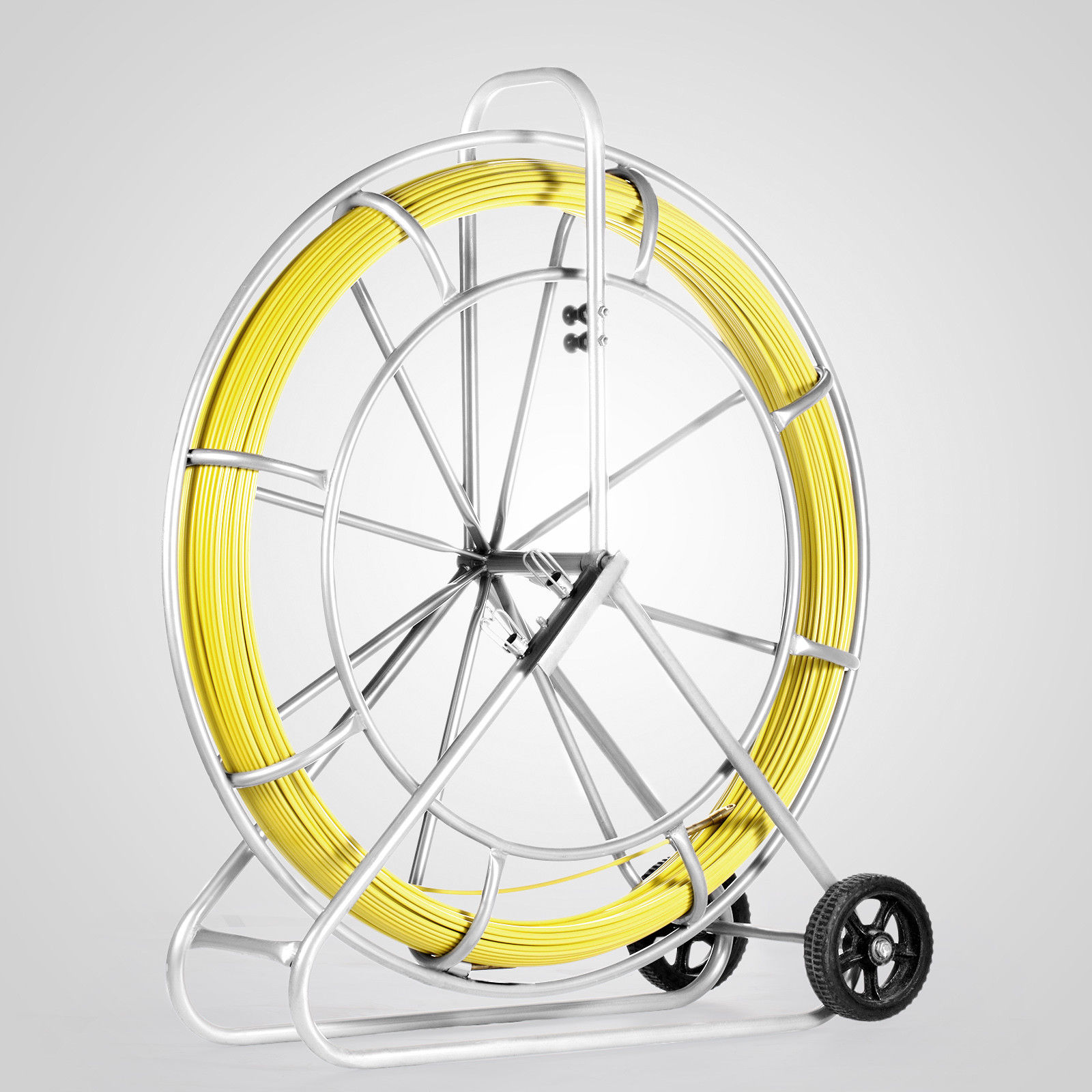 The above 850 ft 8 mm (0.31 inch) Rodder has a feeder end with a metal bullet tip with a hole for easy attachment of light weight pulling string, The pulling string in turn is attached to the cables and pulled back through the pipe by hand. The bullet tips are secured to the yellow rod with epoxy and a crimp. It is strongly recommended that heavy pulling rope or bundled cables not be pulled back through the pipe using the rodder with the cable attached to just the "bullet tip"

Hand pulling is best
850 ft Rodalong $899.00
We stock this product in California, usual shipping time is only 3-4 business days after an order has been received.
-------------------------------------------------------------------------------------------------------------------------------------------------------------------------
RectorSeal Wire Snaggers
Getting ready for any large cable pull requires a fail safe pulling head, the Rectorseal Wire Snaggers are 21st Century Technology and are machined from high-temperature stainless steel. The 20 piece Wire Snagger set is individually staggered for efficiency. You will save money from day one with these secure wire and cable pulling tools, an innovation worth their weight in Gold ! click on the left menu button to view more details.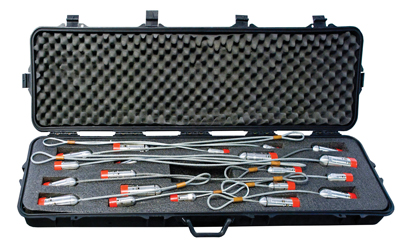 Check out the Wire Snagger video, you will be amazed at the speed Click on the wire snagger page for full details
The compete kit is priced at $6549.00
Please call: Steve Davies at: cell 818-970-1702 available daily until 10:00 PM PST
Payment: Visa, MasterCard, American Express, Pay pal.

Purchases: call me anytime to make a payment.

Return Policy: 30 days after receipt of product (restocking fee may apply)