HOME

Cable Tuggers and Pullers:
An electrical cable puller is a vital tool for any electrician, but is often left to the last minute to purchase, as news of an important upcoming cable pulling requirement is seldom announced in advance.
Having a cable puller readily available will allow you to win the next job, while your competitors scramble to buy one. Over the past few years cable pulling equipment has evolved from heavy and bulky machines that required lots of manpower (just to unload off a truck bed) to lightweight, efficient and powerful wire pulling devices that require only one person to set up and operate.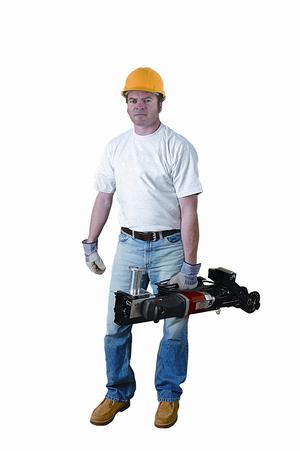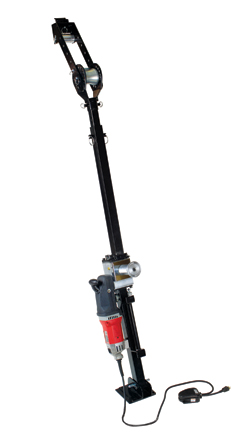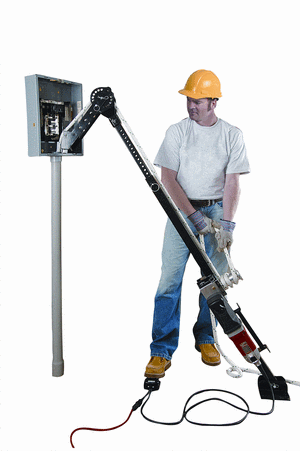 Here is an amazing Cable puller deal offered by RectorSeal. A true 4000 lb cable puller for only $1999.00 this is $500.00 off it normal price of $2499.00 The puller will ship from our California warehouse facility in only 1 - 2 days of ordering. Free UPS ground freight *
RECTORSEAL CABLE PULLER PROMOTION HAS NOW ENDED. 3/31/17
This heavy duty 4000 lb cable puller sets up in only minutes. Superior in performance, this puller has a strong track record with impressive pulling speeds of 80 ft per minute on high and 20 ft per minute on low speed. This highly sought after cable puller is field proven and the choice of many electrical contractors
click here to view the cable puller set up & instruction manual

Click on the above video to see how easy it is to set up and operate.

Exclusive Features
* folds down for easy portability * fully self contained with no loose parts
* 1 man set up and operation * weighs less than 90 lbs
* safety foot peddle to start and stop the motor * self anchoring base plate
* swivel head for up, down and side pulls * can be mounted into a 2 inch truck hitch
* Milwaukee Super Hawg power motor attached * standard 1 year manufacturer warranty
Pulling Power:
You probably won't need to be pulling at 4000 lbs capacity on all your wire jobs but when you do need that extra muscle for a heavier cable pull this puller will deliver the necessary power.
4 x 500 KCMIL cables 400 feet with 3-90 degree bends
4 x 400 KCMIL cables 400 feet with 4-90 degree bends
8 x 4/0 electric cables 400 feet with 4-90 degree bend
RectorSeal Wire Snaggers
Getting ready for any large cable pull requires a fail safe pulling head, the Rectorseal Wire Snaggers are 21st Century Technology and are machined from high-temperature stainless steel. The 20 piece Wire Snagger set is individually staggered for efficiency. You will save money from day one with these secure wire and cable pulling tools, an innovation worth their weight in Gold ! click on the left menu button to view them in action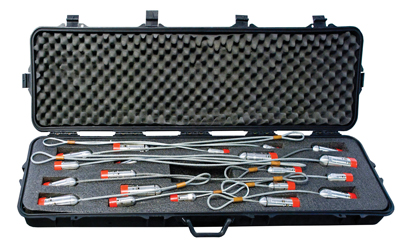 Check out the Wire Snagger video, you will be amazed at the speed Click on the wire snagger page for full details
---------------------------------------------------------------------------------------------------------------------------------------------------------------------------------------------
Cable pulling accessories: fish tapes, pull rods, telescoping poles and duct rodders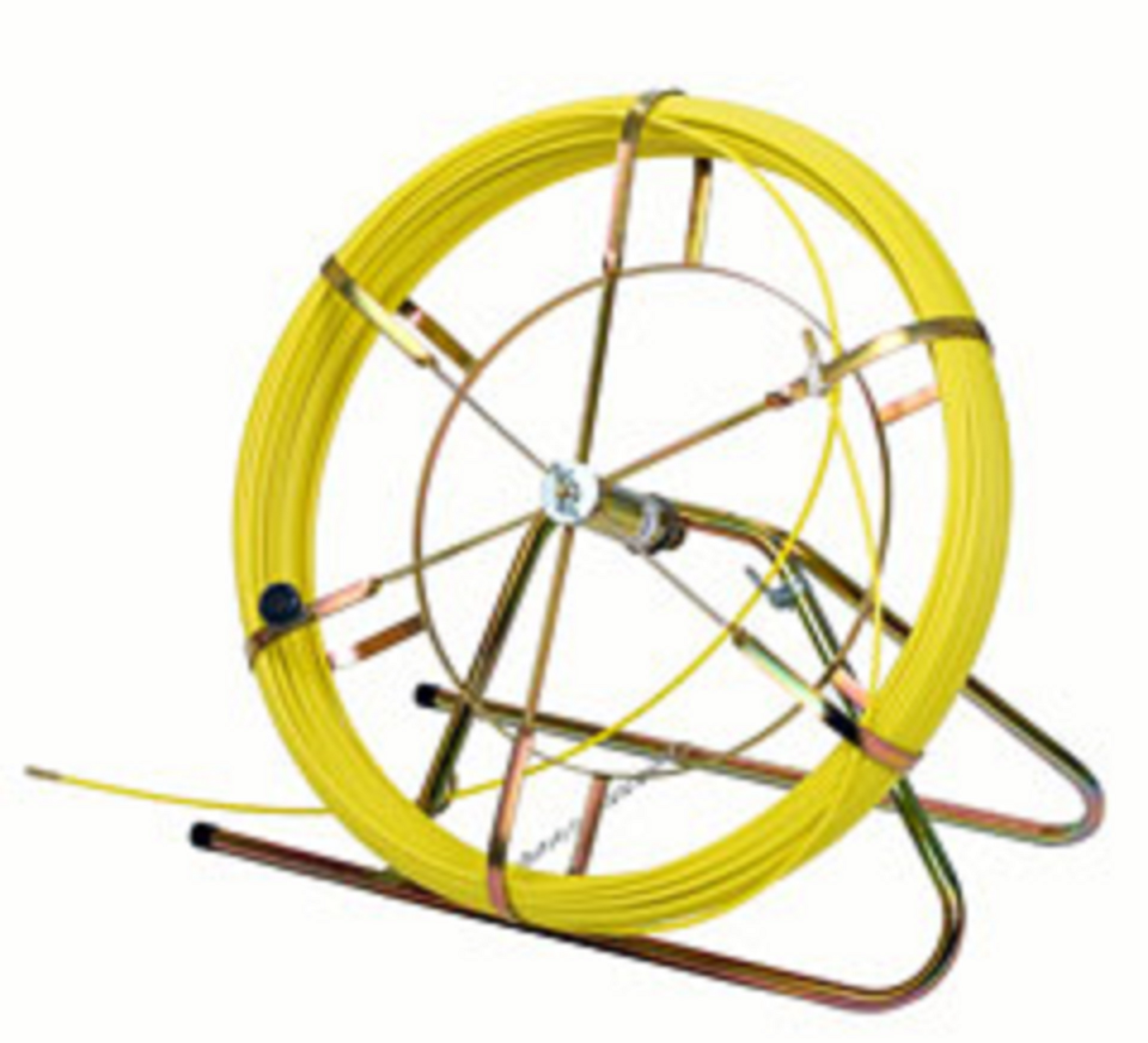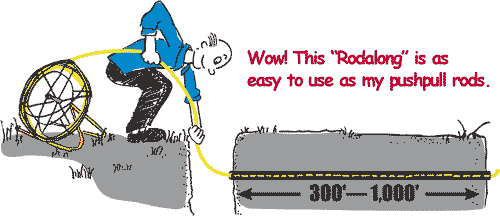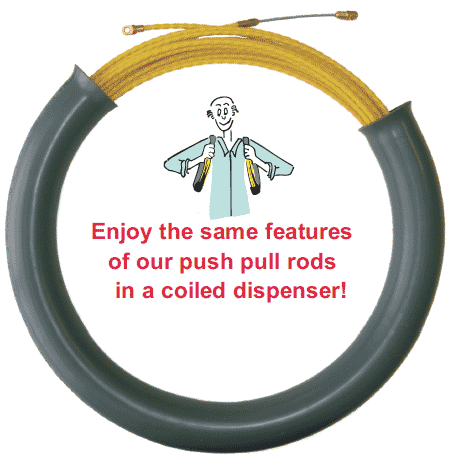 Click here to visit the cable pulling accessory website
Please call: Steve Davies at: cell 818-970-1702 available daily until 10:00 PM PST

Payment: Visa, MasterCard, American Express, Pay pal.

Purchases: call me anytime to make a payment.

Return Policy: 30 days after receipt of product.